Senior Member
Join Date: Nov 2013
Posts: 548
Mentioned: 1 Post(s)
Tagged: 0 Thread(s)
Quoted: 226 Post(s)
(Thread Starter)
Harley Davidson Livewire
---
From the most archaic, cantankerous moto maker to forward thinking anorak overnight.
Meet the HD Livewire, one of the first electric bikes to market at the absolute first from the mainstream manufacturers.
She's a pretty looking thing with a cafe-ish profile and raked riding position, a clear departure from what most would call traditional bar and shield.
Quote:
Featuring a three-phase induction motor with 55 kW of power (just under 74hp) and 52 lb-ft of torque, the Harley-Davidson Livewire is packing more power than both the Brammo Empulse R (54 hp) and Zero SR (67 hp).
Battery Capacity is a little suspect with only 50 guaranteed miles on tap, but thats plenty enough for the urban socialite this is clearly lined up for. Its a bit of an open source project (to a degree)
Quote:
Harley-Davidson Livewire isn't a finished project from Milwaukee. Instead, Harley-Davidson is looking for customer feedback on its first electric motorcycle model, and will be setting up demo rides at Harley-Davidson dealers for loyal Bar & Shield enthusiasts.
This could be very cool...
Senior Member
Join Date: Nov 2013
Posts: 228
Mentioned: 1 Post(s)
Tagged: 0 Thread(s)
Quoted: 86 Post(s)
I've read that this bike isn't set for sale or production yet. If we give it enough attention, maybe it will convince Harley to actually build the bike.
Instead, the bike will be traveling around Canada and the US and giving people test drives.
Quote:
Instead, Harley is taking it across the country, inviting customers to do test rides and provide feedback. Project LiveWire is taking a journey down Route 66 to more than 30 dealerships this year, and next year it will do the same in Canada and Europe as well.
Test drive locations can be seen here -->
Project LiveWire™ Experience Tour | Harley-Davidson® USA
(although right now the website is down "due to the overwhelming response".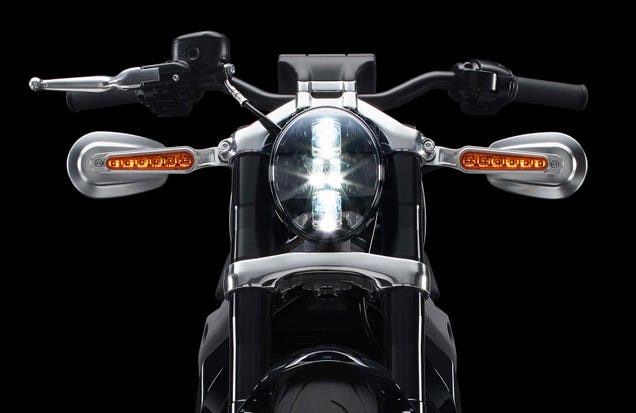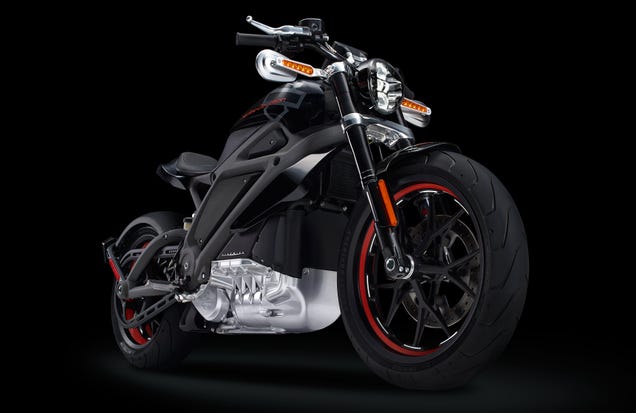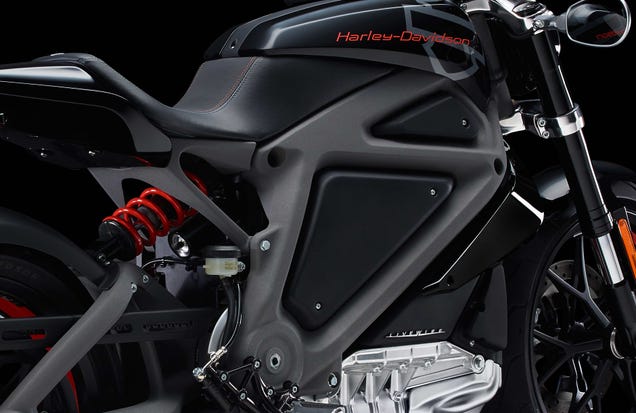 Senior Member
Join Date: Nov 2013
Posts: 548
Mentioned: 1 Post(s)
Tagged: 0 Thread(s)
Quoted: 226 Post(s)
(Thread Starter)
That headlight is very Ducati-esque...
seen the video?
This is Harleys Official Position...
Quote:
'In keeping with the company's customer-led product development approach, starting next week select consumers across the U.S.A. will be able to ride and provide feedback on the bike, helping to shape the future of Harley-Davidson's first-ever electric motorcycle.

'While not immediately for sale, Project LiveWire is specifically designed for the purposes of getting insight into rider expectations of an electric Harley-Davidson motorcycle... the Project LiveWire Experience invites U.S.-based customers to test ride, provide feedback and learn more about the story of the motorcycle. Even those who don't yet ride will have the opportunity to feel the power of Project LiveWire through Jumpstart – a simulated riding experience. A 2014 U.S. tour – kicking off with a journey down Route 66 – will visit more than 30 Harley-Davidson dealerships now through the end of the year. In 2015, the Project LiveWire Experience will continue in the U.S. and expand into Canada and Europe.'
Senior Member
Join Date: Nov 2013
Posts: 228
Mentioned: 1 Post(s)
Tagged: 0 Thread(s)
Quoted: 86 Post(s)
I like that they kept the this bike looking aggressive and burly. It has a similar silhouette to the Valkyrie and the Ducati Diavel. I think that will appeal to people since many other electric motorcycles look very light and airy.
Super Moderator
Join Date: Oct 2013
Posts: 589
Mentioned: 4 Post(s)
Tagged: 0 Thread(s)
Quoted: 196 Post(s)
From the looks alone I think it won a special place in my heart. Its small in size though. I don't see the harley purist caring about it though to be honest. Again it will be a different crowd.

Just wishing it would be closer for me to take part in a demo ride for my 2 cents.
---
Ride Your Ride and Stay Alive.
Posting Rules

You may not post new threads

You may not post replies

You may not post attachments

You may not edit your posts

---

HTML code is Off

---